Smart Building automation at the core of your workspace, for healthier and more energy efficient environments.

.
Pro-Level environmental monitoring
Airgloss ProSense detects a wide range of airborne contaminants, including VOC's, Carbon Monoxide, CO2 and autonomously controls HVAC and air purification systems. A cutting edge solution for healthier indoor environments, improved energy saving, comfort and productivity.
.
Connect & control
Overview and control your indoor environment from anywhere. Manage all Airgloss devices from one platform and directly control HVAC and air purification systems. Access the app from your personal device for real time monitoring, review data history or choose to receive custom alerts in case of carbon monoxide build up, possible gas leaks or chemical contamination.
.
Seamless integration in every indoor space

.
Indoor environment and health
Indoor spaces are constantly influenced by several factors, including air quality, temperature and humidity. Poor indoor environmental quality may have negative repercussions on health, comfort and productivity. Headaches along with irritation to eyes, nose and throat are among the most common symptoms caused by these conditions. Since, most time is spent indoors between home, work and other indoor spaces, monitoring environmental parameters and acting to counter negative effects, are key elements for correct home and building management.
.
Environment overview at your fingertips
Access Airgloss data and controls to overview your indoor environment and easily manage temperature ventilation and air conditioning from anywhere, on all your devices.

.
.
Colour coding, simple and effective
Accurately monitor the quality of your environment. View real time measurements and feedback and always know, at a glance, whether your environment is safe and when there is room for improvement.
Air quality is good and
parameters are well within limits
Air quality is average. Follow Airgloss tips
to improve your indoor environment.
Parameters exceeded limits.
Exposure could now be dangerous.
.
.
Airgloss multi-sensing technology
The ProSense features a cutting edge gas sensing technology developed entirely by Airgloss and specifically designed for indoor environmental monitoring. A new solution that allows a prompt detection and identification of a wide range of indoor airborne pollutants, and potentially dangerous chemicals, using artificial intelligence algorithms and pattern recognition.
.
.
A cutting edge solution
Dicated to all indoor environments
(click the images to download the brochure)







.
Ready out of the box
Effortless installation and maintenance free. Airgloss ProSense is easily set up over Wi-Fi and integrates in existing heating, ventilation and air conditioning systems. It works both individually and in array to monitor a single room, a floor, or even the entire building.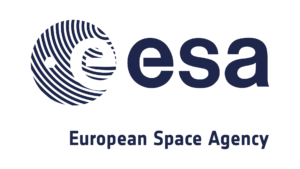 .